CM001BG V5 Microphone Set
This item is not in stock and must be reordered.
Free delivery, no minimum order
60 day cooling off period
All purchases made between the 23rd of October and the 30th of November 2023 can be returned till the 31st of January 2024.
Top features
Studiomicrophone set: USB condenser microphone with POP protection, a microphone screen, studio headphones and a microphone arm for fast, professional sound recording at home
USB condenser microphone with pronounced cardioid characteristics - ideal for voice and vocal recordings within a stable metal case with a built-in 32 mm condenser capsule
Plug&Play support with Windows and Mac, incl. microphone shock mount with 3/8" to 5/8" thread adapter, XLR-USB adapter, USB cable and protective case, 16 cm POP protection and a microphone screen
Microphone arm with the perfect load capacity (loadable up to 1.5 KG), easy and quick assembly thanks to quick release clamping screws and its low weight with high load bearing capacity
Closed headphones with a high wearing comfort thanks to the size-adjustable strap with a leather strap and large, extra-soft ear muffs
Product description
The fast and uncomplicated way towards a home recording studio: The auna CM001BG Microphone Set V5 is equipped with the auna CM001BG condenser microphone with XLR-USB adapter, a POP protection and a microphone screen with the corresponding microphone arm as well as comfortable studio headphones.
The auna CM001BG condenser microphone is designed for digital applications. It can be connected to a PC or laptop via an XLR-USB adapter and USB cable and thanks to Plug&Play is immediately ready for use immediately. Specializing in vocals and speech, it offers a balanced cardioid charasteristic. Make recordings in the best sound quality for audio mastering in song production, podcasts or even presentations for your own radio show.
The included microphone shock mount is used to mount the auna CM001BG. The nylon covering reduces resonant sound vibrations and noise on the housing. With a 5/8" thread and a 3/8" adapter, the shock mount can be easily mounted on a commercially available microphone stand. The robust metal chassis and the sturdy steel basket promise a special durability, even with frequent transport. The latter gives the gold-vaporized, 32 mm condensate capsule special protection.
The 16 cm measuring Malone POP-1 pop protection, which filters out unwanted background noise, ensures a particularly high quality of voice recording. The auna MP32 MKII microphone screen, also included, improves the recording quality by dampening background noise, noise in general and reflections, with its 5 cm thick acoustic foam.
The foldable, easy-to-use Malone ST-1.2 microphone stand helps you quickly and easily adjust the microphone when in use. Quickly collapsed, it fits into every pocket and is built without the need for an extra set of hands. All it needs is a table edge or a shelf to which it is clamped by means of a quick-release screw.
The auna HR-580 studio headphones with their large over-ear ear muffs perfectly shield out sounds from the outside and nestle perfectly over your ears thanks to soft pads. The size-adjustable strap with wide leather headband keeps it on your head. Thanks to the extra-long connection cable of more than 2.5 m length, there is a high freedom of movement in the studio and easy access to TV sets, computers or stereo systems. A high dynamic range with natural highs and powerful basses makes music an experience. Thanks to its low impedance of only 32 Ω, it can also be perfectly controlled by devices which have a low output, e.g. MP3 players, mobile recorders and other similar devices.
It has never been so easy to become part of the modern world of showbizz! Work like the pros - with the auna CM001BG microphone set V5!
Properties & dimensions
auna CM001BG Condenser Microphone:
Heavy-duty brass body with scratch-resistant surface
Connection: 1 x XLR output
Integrated -6db 100hz low-cut filter
Frequency response: 20Hz - 20kHz
Sensitivity: 36dB +/- 2dB
Output Impedance: 200 Ohm
Noise level: 20 dB
Max. Amplification: 125 dB for 0.5% THD
Power supply: via + 48V phantom power supply
auna AI-01 XLR USB Converter:
Converter for connecting XLR microphones to the USB port of a PC or Mac
Uncomplicated installation by Plug & Play
Adjustable volume, gain and monitoring
Connections: 1 x XLR microphone input, 1 x mini USB output, 1 x 3.5mm jack output
Resolution: 16 bit
Switchable 48V phantom power
44.1kHz / 48kHz sampling rate
Latency-free live-listening recording via headphone jack
Control LEDs for clipping/peak, correct connection and phantom power
Velcro straps for attachment to microphone stands and similar
Malone POP-1 Microphone Pop Protection:
Black microphone pop protection with a 16cm diameter
Optimal positioning thanks to a flexible 35cm gooseneck
Wide meshed nylon covering with 2 layers
Suppresses noise generated by the articulation of B- and P-sounds
Easy mounting on the tripod
High quality acoustic filter
Ideal protection for hardware and audio signal
Material: plastic, nylon, metal
Color: Black
auna MP32 MKII Microphone Screen
Professional microphone screen for practical installation behind the microphone
Minimizes reflections, noise and background noise - ideal for dry voice, vocal and instrument recordings
Flexible lightweight construction with metal guide rail and non-slip knurled screws for height and depth adjustment
Incl. a thread adapter for simple mounting on conventional tripods and microphone holders
5 cm thick acoustic foam
Suitable for live applications
Material: metal, acoustically optimized foam with high density
Malone ST-1.2 Microphone:
Ideal for vocal recordings, podcasts or gaming commenting
Stable positioning due to tension springs
Light weight for a comfortable transport
Can also be used for fastening lamps
Clamping screw fastening for mounting on tabletops or shelves
auna HR-580 Headphones:
Connector: 3.5 mm jack
Robust design with comfortable and durable ear cushions
Powerful, high-resolution sound
Sensitivity: 100 dB ± 3 dB (0 dB = 1V / Pa at 1 kHz)
Max. power: 300 mW
Rated power: 100 mW
Frequency response: 20 to 20,000 Hz
Impedance: 32 Ω - suitable for controlling devices with low output power (MP3 player, mobile recorder etc.)
Speaker diameter: 50 mm
Microphone: 15 x 5 cm (HxØ)
Microphone shock mount: 10 x 15.5 x 8 cm (WxHxD)
Dimensions of the microphone arm: approx. 35 x 35 cm (vertical x horizontal)
Dimensions of headphones: approx. 20 x 20 x 11 cm (WxHxD)
Size of ear muffs: 10 cm (Ø)
Cable length of headphones: 2.6 m
Diameter of pop protection: 16 cm
Length of pop protection gooseneck: 35 cm
Microphone screen: approx. 45 x 30 x 26 cm (WxHxD)
Dimensions of converter: 15.3 x 3.3 (LxØ)
Length of USB-Mini-USB cable: 3 m
Weight of microphone: approx. 340 g
Weight of microphone shock mount: approx. 175 g
Weight of pop protection: approx. 205 g
Weight of microphone screen: approx. 1.6 kg
Weight of headphone: approx. 215 g
Weight of microphone arm: approx. 500 g
Weight of converter: approx. 250 g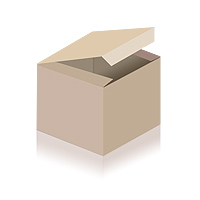 Delivery & shipment
This item is not in stock and must be reordered.
Your order will be delivered to the selected address per order. This address does not have to match the billing address. You can send the orders to your family, friends or office if you are not at home during the day.Your order will be delivered by the carrier in the resquested address. This address does not have to match the billing address. Please leave a telephone number in order to guarantee the best possible delivery of your order.This item may be pre-ordered. Please note that, in this case, the delivery time may be up to 5 days.
Customer reviews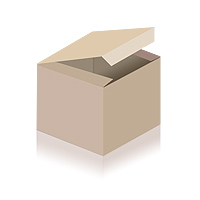 (0 reviews)
Write your own review
No review available for this item.